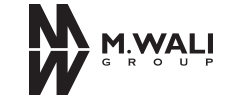 Mian Akbar Ali was perspicacious for achieving his targets and had broad vision for a dream.
He started the business with small flour mill in 1963 which became road to success and covered milestone of 5 decades under his strong supervision gave boost to be leading millers and exporters and transformed into a huge business industry .Integration approach of management presents a unique business model created a goodwill of customers has enabled the group to consolidate on its leadership position.
In a glance if we remember 53 years down the road about unachievable hard targets facing impossible challenges we had to surpass the obstacles and had faced undesirable tough phase.
"If we believe that tomorrow will be better, we can bear a hardship today."
We are blend of strength and energy .Our excellent work of human resource research wing has full command on creating and implementing new ways covering multidimensional areas of Business industries for best growth and development .We have firm belief on teamwork and its strength.
"The struggle you are in today is developing the strength you need for tomorrow."