Oil Exporters in Pakistan
We're the leading of highly successful , responsive and dynamic group of companies, which invest in building wining brands that continuously seek to create value.

Niraav foods produce the best quality cooking oil, made on latest electronic plant under scientifically supervised hygienic conditions with strict quality control methods, contains Vitamins A,D & E.
Some Popular Facts About oil
Our Mission
Our dream motivates us further so we started an edible oil business in 2019. As a policy of the group we made sure that we installed only the best plant. This was the saying, which motivated and inspired us to establish a Cooking Oil.  It was seriously felt that although there are number of competitors providing reasonably fine quality vegetable oil  in the country but due to the brand monopolization, they are charging high loyalty for their products.
Future Outlook
The management is confident that by providing quality oil  to the public, the business will constantly grow with the passage of time. Capturing the market as well as satisfying our clients with fine quality and assurance will be our foundation to success.
Our Machinery
This quest took us to Alfa Laval, a Sweden based oil processing plant which have monthly capacity of processing 3.5 ton high quality oil daily. The entire plant including the Refining, Bleaching and Deodorizing section is fully automated and computer controlled with state of the art technology. The production of mill sold to the renowned FMCG companies on bulk basis. This factory installed in Dhabjee. This plant processes Canola, Sunflower & Soybean oil.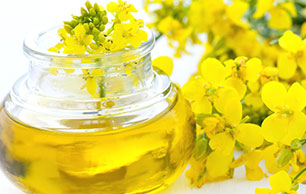 Canola Oil – LONG LIFE
Known as the most heart healthy oil, extracted from Rapeseed Plant.
This oil is similar in flavor, color, smoke point and usage qualities to vegetable oil. It combines well with other healthy oils for cooking purpose and has the highest unsaturated to saturated fats ratio. In comparison to vegetable oil, it combines well with vinegar and salad dressings to make delicious dishes that result in controlled blood glucose and cholesterol levels.
Quality:
High Omega 3 Fatty Acid (ALA) – Important Diet Requirement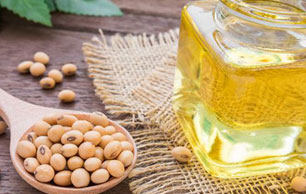 Soybean Oil – ENERGETIC LIFE
Known as healthier than most other vegetable oil, extracted from Soy plant.
The vitamin and mineral content of soybean is what gives this delicious and widely useful legume its fame. The neutral flavor and well-balanced fatty acid profile of this oil makes it a desirable ingredient for a variety of applications from baked goods to salad dressings.
Quality:
Omega 3- Important Diet Requirement
Phytoestrogens – Important Body Requirement (for women)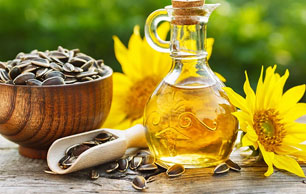 Sunflower Oil – HAPPY LIFE
Known as the most famous oil with great health benefits, extracted from sunflower seed.
This oil has powerful anti-oxidants that help fight serious diseases like cancer, cardiovascular disease, diabetes etc. A weight-friendly oil that can be used for frying as well as salad dressings.
Quality:
Oleic-acid, monounsaturated fatty acid – Important blood requirement
Vitamin A – Important Body requirement